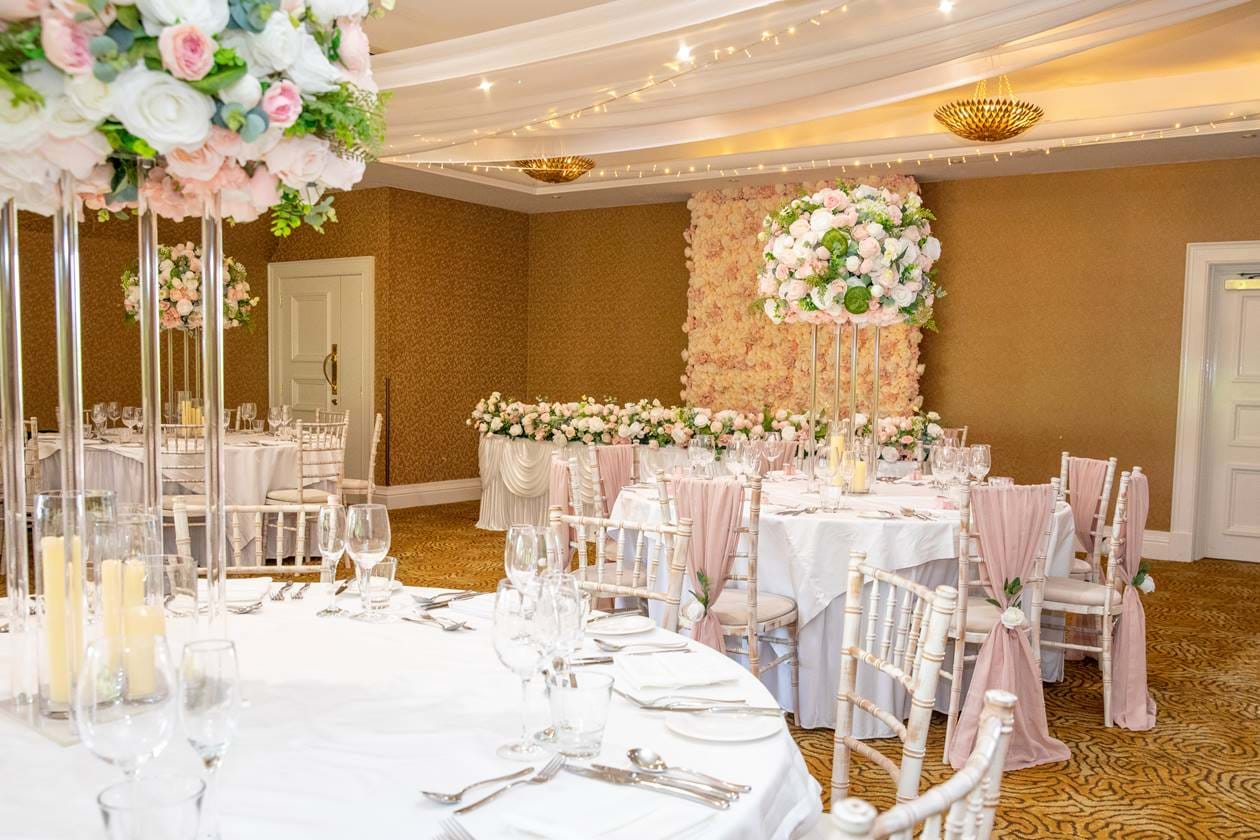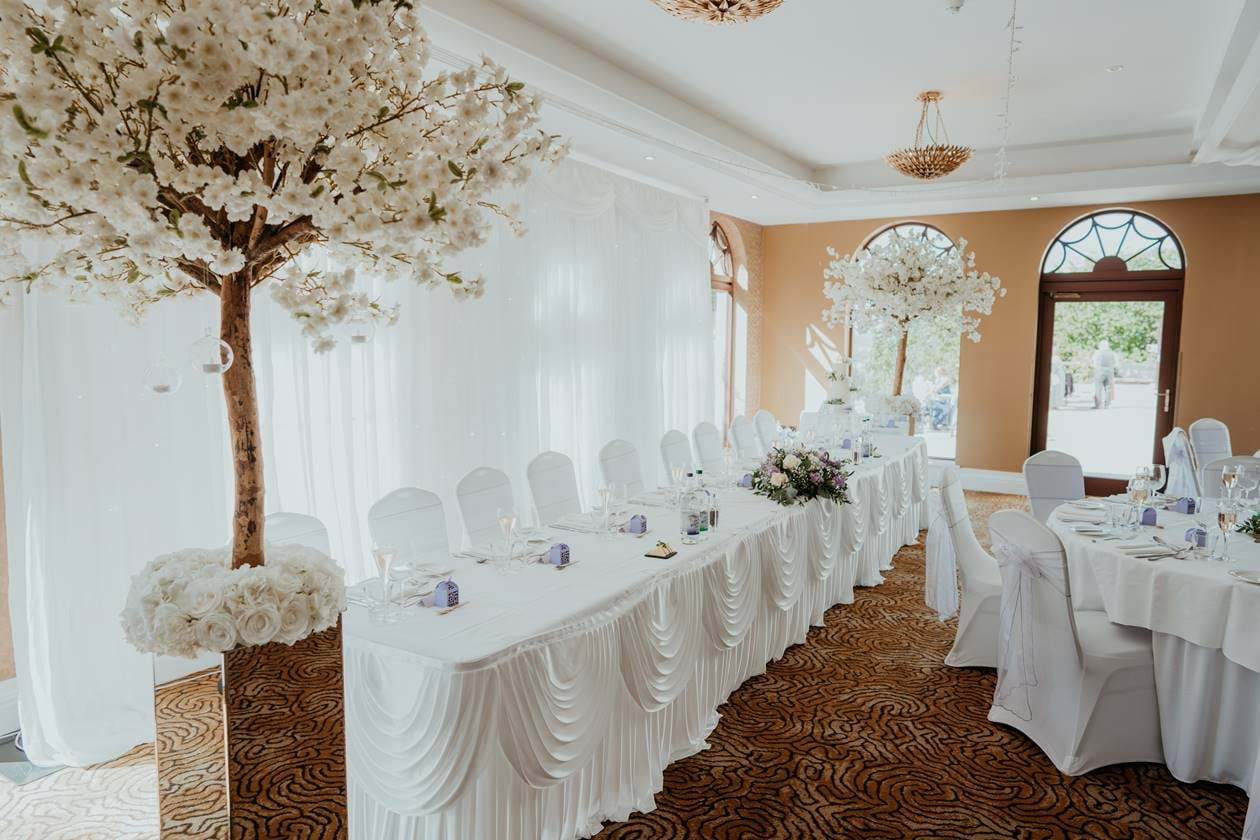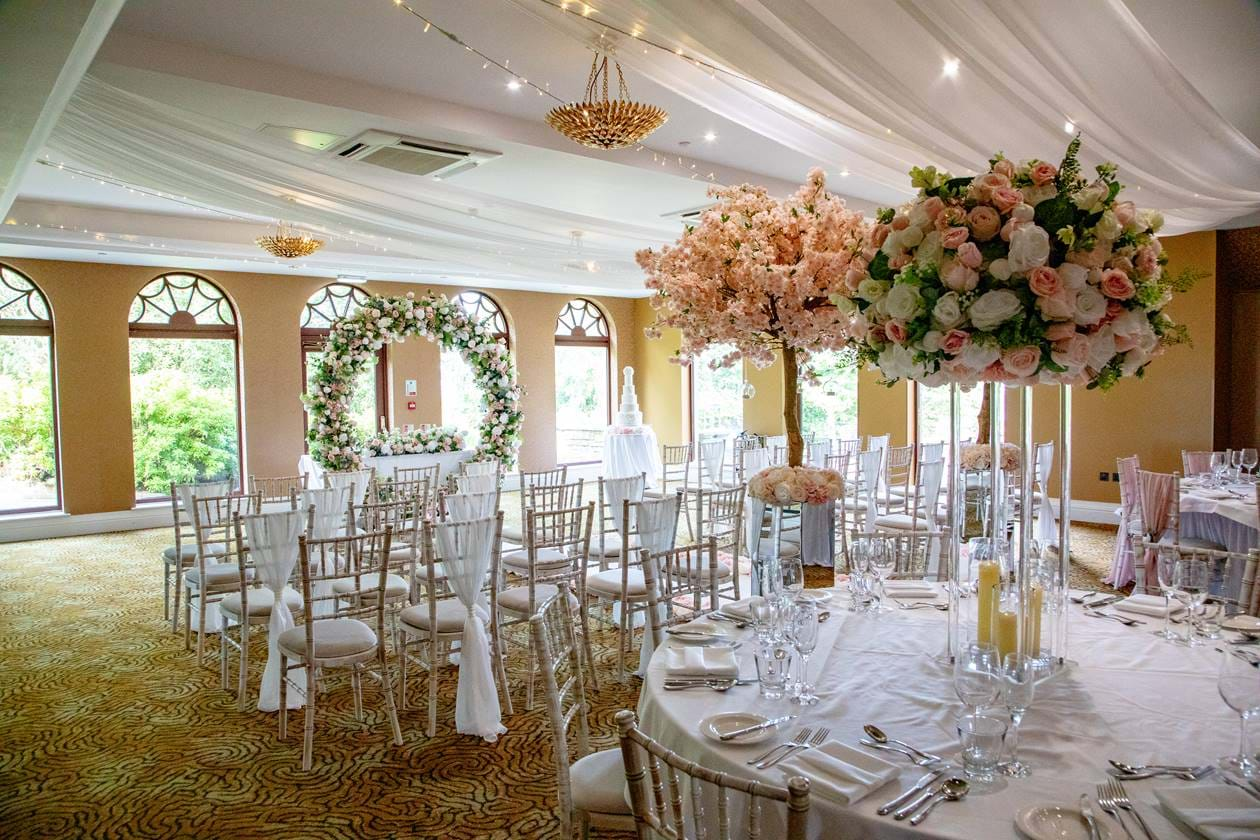 Weddings
A picture perfect place
For a wedding venue that is both breathtakingly beautiful and easy to reach, Gleddoch really is the perfect choice. Nestled in the spectacular Scottish countryside with landscaped gardens and the grandeur of a stately home, your wedding pictures will be simply spectacular.
Our wedding rooms are all totally unique and come with the Gleddoch standard of wonderful. Our dazzling banquet room is a great place for a big wedding while for smaller gatherings, we have a whole range of venues than can be adapted to suit your requirements. Our spa, with six treatment rooms, means the bride, groom and guests can look their absolute best. And with 75 bedrooms on site, everyone can stay and enjoy the fantastic facilities on offer at Gleddoch, including the spa facilities and post-wedding golf days. We can cater for weddings, wedding receptions, civil ceremonies and partnerships and when it comes to food, our head chef will work closely with you to create a menu that's just what you want.
Your wedding alone matters. Our team have years of experience when it comes to arranging the perfect wedding day. There's no such thing as standard. Every wedding is completely unique, and we will be there to guide and advise you, every step of the way.
Weddings
The support on the day was fantastic and a great help to us both.
Weddings
We loved the day and we couldn't have asked for more.
Sharon & Steven
June 2022
Weddings
We had our wedding here and the staff made it perfect.
Weddings
After the wedding, our guests all couldn't compliment our day enough and I am very aware that the only credit I can take for the success of the day was booking this venue.
Weddings
Everything was first class and all our needs were expertly handled and dealt with.