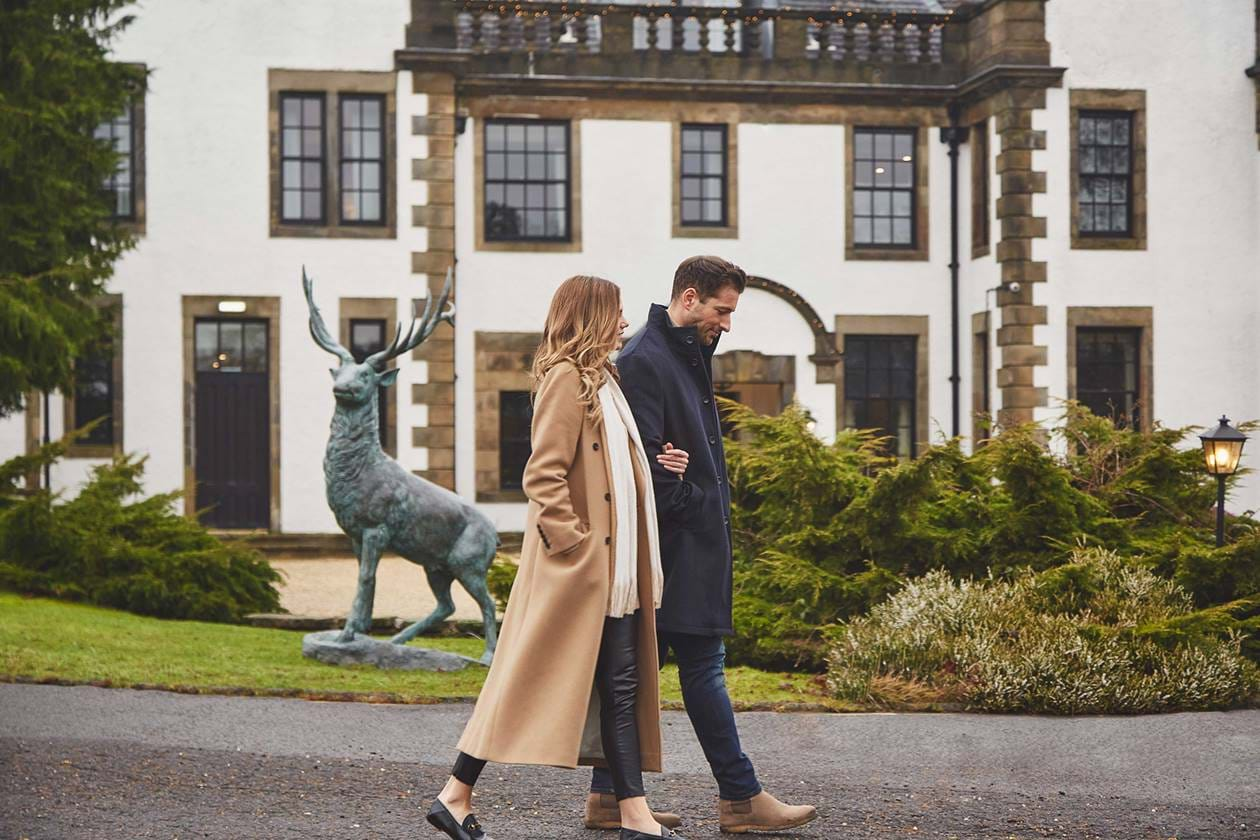 FAQ's
All you need to know before you come.
Opening Hours
Hotel reception: 24hrs
Spa & Leisure: Weekdays 6:30AM - 10PM (last entry is 9:15PM), Weekends 8AM - 8PM (last entry is 7.15PM)
Golf Course: Weekdays 8AM - 6PM, Weekends 11AM - 5PM
VISTA: Weekdays 7:30AM - 10AM & 4PM – 9PM, Weekends 8AM - 10:30AM & 4PM - 9PM
(No food served between 4PM - 5PM)
The Nineteenth: 12PM – 4PM
DRAM bar: Thu-Sat 5PM - late
Camellia Lounge: Closed Monday & Tuesday, Wednesday-Sunday 12PM - 4PM
Rooms & Accommodation
Q: What are your check-in/check-out times?
A: Check-in is 3pm and check-out is 11am.
Q: Which room is the one with the hot tub?
A: The Clyde Suite
Q: How do I check availability or book accommodation?
A: To check availability or book accommodation you can give us a call or go to our website and click 'book now': Gleddoch Golf & Spa Resort | 4 Star Resort Near Glasgow
Q: What is the difference between The Residence and the other hotel rooms and suites?
A: The Residence is a luxury selection of suites located in the main house of the hotel. They all boast unique features, for example, The Clyde Suite has a in-room whirlwind pool and The Royal Suite has a roll-top bath and hosted Queen Elizabeth II. The Residence also has reserved parking, luxury toiletries and other exclusive amenities. Our other hotel rooms and suites are located in our contemporary quarters and consist of classic, executive and junior suites, complete with ELEMIS toiletries. They are located close to our Imperia Spa, VISTA restaurant and The Nineteenth.
Bookings
Q: How do I amend my existing booking?
A: To amend any existing bookings please contact the hotel directly on 01475 540 711 or email reservations@gleddoch.com.
Travel & Car Parking
Q: Do you have charging points for electric cars?
A: No, unfortunately we do not have any charging points for electric cars onsite.  
Q: How do I get to the hotel?
A: Gleddoch is a 20 minute drive from the centre of Glasgow and a 5 minute drive from Langbank train station. We are also close to key transport links, with Glasgow Airport just 10 miles away. We can also order you a taxi to and from the hotel upon request.
Food & Drink
Q: Where can I view your menus?
A: Please view all our menus online here: Food & Drink Near Glasgow | Gleddoch Golf & Spa Resort
Q: Do you provide different food options for specific dietary requirements, eg. vegan, gluten free?
A: Yes, we try to have a vegan, vegetarian, and gluten free option on our menu. If you have a dietary requirement, please make us aware at the time of booking as well as letting your waiting staff aware and we can discuss another option for you. While we strive to cater to all dietary requirements, we cannot guarantee the absence of all trace elements in any of our food options. Please see our allergen statement displayed on all our menus for more information.
Q: Do I need to book in a time slot with the VISTA restaurant?
A: Yes, you will need to book in with our restaurant even if you have booked a dinner, bed & breakfast with us to prevent overcrowding.
Spa & Leisure
Golf
Families, Parties & Events
Q: What family/party activities do you offer outside of golf, spa & leisure?
A: We offer a range of activities, including clay pigeon shooting, mini highland games, archery, cocktail making classes and yoga classes. All activities have to be pre-booked, please contact our events team to arrange any activities: events@gleddoch.com
Q: Can I hire the spa/spa pool/restaurant/golf course/whole hotel etc. for a private party or function?
A: All departments at Gleddoch are very popular but we are able to hire out different parts of our hotel for various events. Please contact us with full details of your request for our availability and more information on what we can provide for you at: events@gleddoch.com
Payment & Vouchers
Pets
Q: Are you a dog friendly hotel?
A: Pets are accepted only at the discretion of the hotel and are usually not allowed in public areas. If you intend to bring any pets this should be indicated on your initial enquiry. Charges may be made for pets. Guide dogs are specifically excluded from this policy and are welcome at the hotel.
Policies & Statements