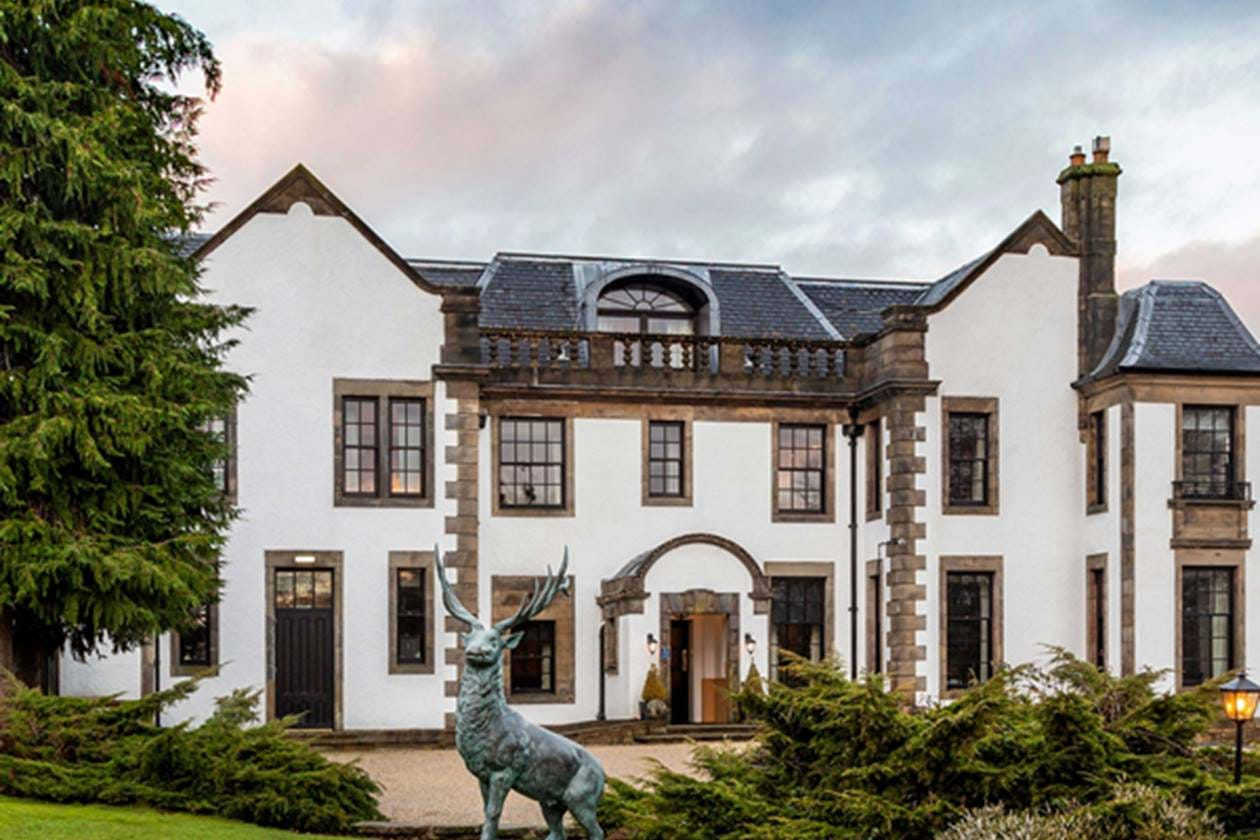 Our History
dating back to 1926
Gleddoch House was built by Sir James Lithgow as a gift for his wife and family. It was designed by Alexander Nisbet Paterson and completed in 1926.
Timeline
1926
Sir James decided that all 12 bedrooms were to be named after birds found on the estate. His own room, now The Clyde Suite, was originally called Ptarmigan, a large gamebird.
1952
On 23rd February 1952, James passed away after a serious illness on the same day his son, William, celebrated his 18th birthday.
1952 – 1964
Lady Gwendolyn and her son Sir William remained at Gleddoch House after the death of Sir James. In January 1964, William's new wife, Valerie, joined them in the family home, but was tragically killed in a car accident just months later.
1964 – 1974
Lady Gwendolyn and Sir William moved out of Gleddoch House. The property lay empty for several years before becoming a residence for visitors and dignitaries of the Lithgow Shipyard in Port Glasgow.
1974
In 1974 Gleddoch House officially became a hotel. It was owned and run by a private consortium of which Sir William was a shareholder.
1974 – 2004
Gleddoch House became one of the most prestigious hotels in the area and a popular choice for visiting VIP's, including Her Majesty Queen Elizabeth, who was a regular guest when launching new ships in the nearby Ferguson's Shipyard.
2002
On 15th May 2002, Real Madrid took on Bayer Leverkusen at Glasgow's Hampden Park in the Championship League Final. Real celebrated their victory back at Gleddoch.
2004
On 23rd January 2004, the original house was severely damaged after a kitchen fire spread through the building.
2006 – 2015
Following a complete restoration after the fire, Gleddoch House Hotel continued to operate under a number of hotel brands until it was bought by the current owners in March 2015.
2015 – 2017
Gleddoch House Hotel was rebranded Gleddoch Hotel, Spa & Golf in 2015 and underwent a full refurbishment which was finished in 2017. This included the creation of the exceptional Imperia Spa and outdoor spa pool with ravishing views.