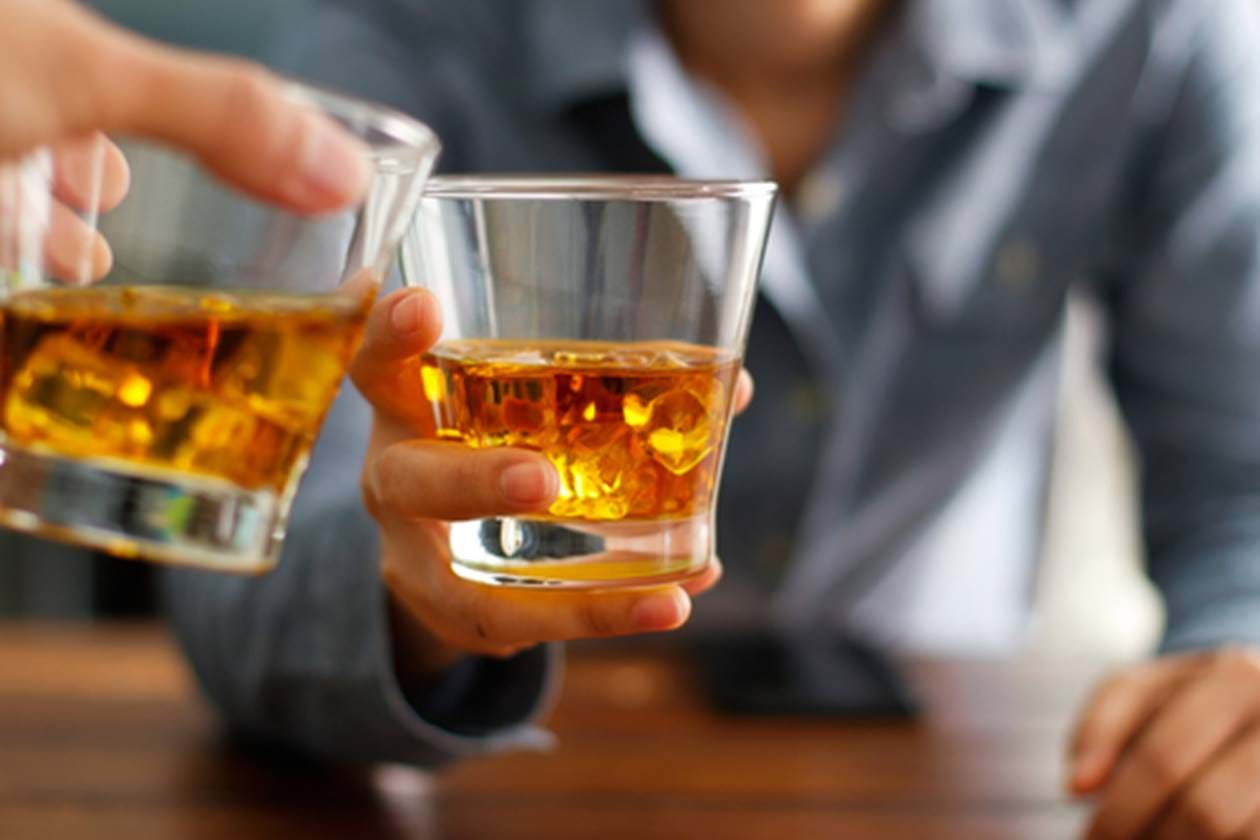 Scotland's Finest Regional Drinks at Gleddoch Hotel, Spa & Golf
Here at Gleddoch, we stock a wide range of Scotland's most popular tastes for our guests to sample and enjoy. From the highlight of the Highlands and the best-kept secret of the Lowlands to the shining light of Stirlingshire and Fife's finest drams, there is a lot to be excited about when it comes to discussing drinks from our beautiful country, all available at our hotel in Glasgow today.
Whatever your personal taste, whether you lean more towards a hearty whisky, a spot of gin or a simple pint of beer to help you unwind and relax, our fine staff at Gleddoch can recommend a local drink to suit. Of course, Scotland is famous for its choice of distilleries that produce what is widely considered the finest whisky and gin anywhere in the world, but nothing beats sitting down and enjoying a wee dram on home soil.
Allow us to offer our recommendations on some of the finest regional drinks you can find on our menu.
GLENGOYNE 25-YEAR-OLD - £23
Distilled at the Glengoyne Distillery, not far from our hotel in Glasgow, this warm and fruity single malt scotch whisky was distilled back in the mid-1990s. As the world has changed and the likes of Oasis have made way for Ed Sheeran at the top of the charts, the flavours of this whisky have slowly intensified over the years, making for an experience that you will never forget.
The Glengoyne name is one of excellence when it comes to whisky, which is why we offer 12, 18 and 21-year-old whisky as well as this 25-year-old drink. We cannot recommend this outstanding whisky highly enough.
MACALLAN 18-YEAR-OLD - £20
Hailing from Speyside, the northeast corner of the Scottish Highlands, is this 18-year matured whisky from the famous Macallan Distillery. This single malt whisky has been matured in hand-picked sherry seasoned oak casks, making for a full-bodied flavour the true whisky lover will adore.
Other picks from the Macallan range available at Gleddoch include Gold and 12-year-old whiskies, priced at £5 and £9 respectively.
BLADNOCH ADELA - £8.50
Coming to Gleddoch from Bladnoch Distillery, affectionately known as the 'Queen of the Lowlands', is Adela – a single malt scotch whisky that has been aged for 15 years. Matured for a rich and smooth drink using Oloroso Sherry butts, Bladnoch Adela is a copper gold-coloured whisky that was awarded the double gold medal at the San Francisco Spirits Competition in 2017, as well as silver at the Scotch Whisky Masters in 2017 and again in 2018.
If you find yourself looking to sample something different when you visit Gleddoch, this award-winning whisky will go down a treat. Exclusive and highly revered, it makes for the perfect match for guests of our stunning Glasgow hotel.
TANQUERAY NO. 10 No. 10 - £5
More of a gin fan? If so, how about ordering the only gin to be inducted into the San Francisco Spirits Competition Hall of Fame? No doubt that sounds appealing, so make sure to order the Tanqueray No. 10, which incorporates a delicious citrus burst that will get your taste buds tingling with each and every sip.
While this gin originates from the south of the border in England, it is now produced in Leven in Fife and has been since the end of World War II when the original distillery in London was severely damaged. In 2016, Tanqueray was the best-selling gin in the world, so why not come and see what all the fuss is about when you stay at our hotel?
Of course, this is just a sample of what you can hope to find at Gleddoch. We are proud to stock a wide range of Scottish favourites behind the bar, as well as numerous other highly recommended drinks that come from far and wide. Whether you come to us in search of a quiet afternoon drink, a celebration or to light the midnight candle, joining us at our fantastic Glasgow hotel will ensure the festivities are fabulous.
To book your stay at Gleddoch, or for more information on our fantastic drinks menu, please get in touch with a member of our friendly team today via the contact page or by calling 01475 540 711 direct.